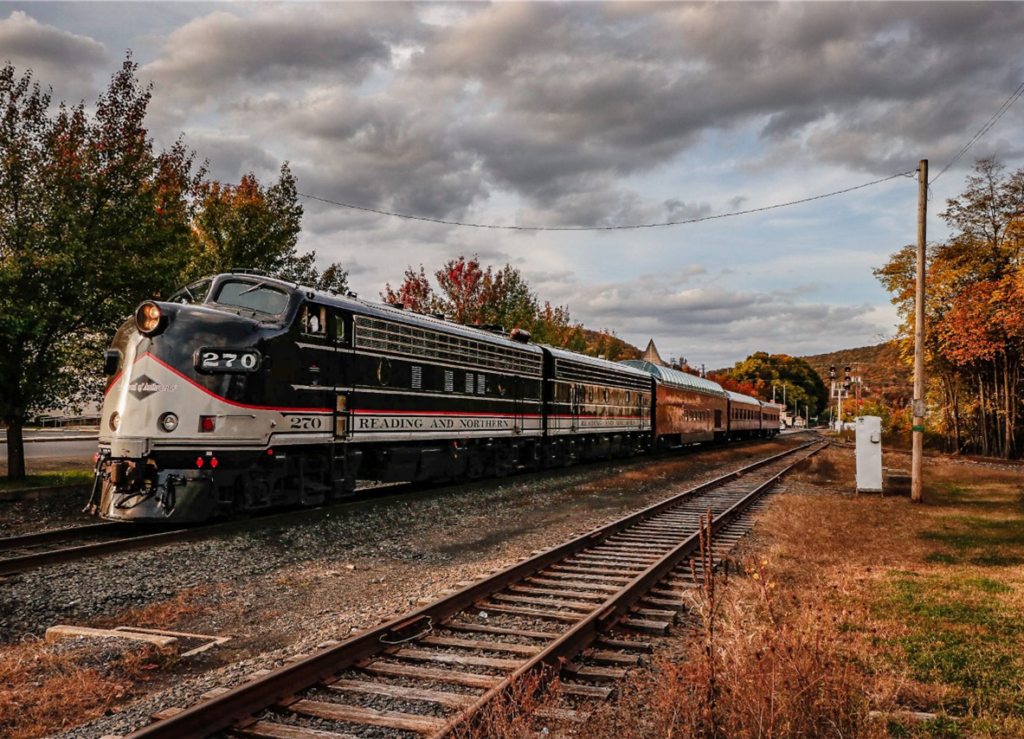 UPDATE: The excursion will feature the beautiful Reading & Northern F units!
Coach and open air seating available. Tickets ordered after April 15, 2023 will be distributed the day of the excursion.
On Saturday April 22, 2023 the Reading & Northern will operate a special mixed freight and passenger train from Reading, PA into the anthracite coal regions. Relive the magic of the anthracite railroads – yesterday and today – as we travel over the Reading & Northern main line and Hazleton branch. Full trip itinerary is available on the day of the excursion.
Photo runbys are planned for the trip. Wear sturdy footwear. Dress for the weather. April in Pennsylvania can be cold.
The train boards at Reading & Northern's Outer Station in Reading, PA at 9:30AM on Saturday April 22, 2023. Coach, open cars, caboose and locomotive cab seats are available, first come first served.
There are two ways to order tickets to this exciting day out in the mountains of eastern Pennsylvania.
If you wish to order via mail, you may download and print the order form here.
To order instantly online, please visit our Eventbrite page: https://www.eventbrite.com/e/oneida-clipper-tickets-468022847937
An optional box lunch with either a turkey, ham or veggie sandwich is available.